Power racks are essentially mini-gyms in their own right, and became incredibly popular in 2020 as the pandemic forced people out of commercial gyms.
There is no denying that a full-size power rack can provide you with a superb workout, but not everyone can afford a full-size power rack, nor do many people have the space for them.
Rooms with low ceilings are not ideal for even the best power racks, but luckily, there is an answer.
The short power rack is a power rack that is designed for small spaces and small budgets. The trick is to find the perfect short rack for your needs.
In this article, we will be taking a look at a selection of the best short power racks on the market.
We will also talk about the differences between short power racks and regular sized power racks. How to get the most out of your short rack, and what considerations you should make before purchasing them.
In a Hurry? Here is our top pick:
No products found.
The Best Short Power Rack
It can be quite difficult to sort out half/short racks and regular power racks.
The rule we have is that it has to be under 90 inches, with the average height being around 82-85 inches. We have a couple that are much smaller than that.
Most people say that a proper power rack should be at least 90 inches, so that is what we are basing this off.
Sunny Health & Fitness Power Zone Half Rack + Lat Pull Down + Bench – Best Overall Short Power Rack
No products found.
Because there are many different reasons why people want short power racks, it can be hard to decide which is the best overall.
If you want a power rack with a good pull up bar then the HyGym multi gym squat rack is for you. If you need power racks for low ceilings then the Yes4All multi-function barbell squat stand is the best option.
But for our money, the Sunny Health & Fitness cage with power attachments is the best overall product. It has every attachment you could possibly need, is highly durable, great for squatting, bench pressing, rack pulls, shrugs, and it has a 1000 lb max weight.
HyGYM Multi Gym Squat Rack – Best Short Power Rack with Pull Up Bar
No products found.
The HyGym multi gym squat rack has an absolutely superb pull up bar attachment. It offers a variety of different grips, and also has a lat pulldown attachment.
The rack itself features dip bars, good quality materials, and can take barbells with weights of up to 300 kg (661 lbs).
The pull up bar allows a max weight of 200 kg, meaning that even the biggest guy can use the pull up bar safely. They could even add some form of resistance!
The price is superb, the durability is excellent, and with a height of 80.7 inches, this is an excellent rack for low ceilings.
Sunny Health & Fitness Power Zone Half Rack – Best Short Power Rack for Squats
No products found.
This half rack from Sunny Health & Fitness is a great choice for squats. It is durable, well made, and has excellent adjustable rails.
It has a max user weight capacity of 1000 lbs, meaning it should allow you to squat to your heart's content. But it also just feels the most comfortable when you're squatting in it.
It has great adjustable safety spotter arms, a wonderful pull up bar, and it is really well made. There's a lat pulldown attachment, and excellent plate storage. This is by far the best power rack for squats on this list.
Fitness Reality 810XLT Super Max Power Cage – Best Short Power Rack for Bench Press
No products found.
The Fitness Reality 810XLT is the best short power rack for bench presses. It has all the attachments of a full cage, but it is just 84.5 inches high. It's great for bench press for a number of reasons.
The safety rails are well designed, the bench that you can purchase separately is comfortable and sturdy, and there is enough space for a full range of motion while benching.
You can also perform pull ups, raised push ups, and squats on it. The cage has an 800 lbs capacity which gives you an idea of its quality, and there is a surprisingly good pulley system for lat pulldowns.
HulkFit Multi-Function Adjustable Power Rack – Best Short Power Rack for Dips
No products found.
Dips are an amazing exercise for the chest, shoulders, and triceps, and alternative to bench presses. Finding a short rack that provides a stable enough platform for dips (as well as the space required) can be challenging.
Luckily the HulkFit adjustable power rack is here. Not only does it offer a seriously durable set of dip bars, it has a 1000 lb weight capacity, a decent pull up bar, and a landmine attachment for t-bar rows and landmine presses.
There are enough attachments for a full range of exercises, and the price is superb.
RIP X Heavy Duty Power Rack – Best Budget Short Power Rack
No products found.
By far the best budget priced rack on this list is the RIP X Heavy Duty cage. It is significantly lower in price than the others, while still offering a top quality experience. It has a max barbell load of 210 kg, which the vast majority of users will never get near.
It also has a decent (though boring) straight pull up bar, and some good safety bars. It's cheap and cheerful and a perfect choice for beginners or people on a low budget.
Yes4All Adjustable Barbell Rack – Best Power Rack for Low Ceiling
No products found.
Yes, this is technically a squat rack, but it has many of the properties of a power cage, and most importantly it is perfect for low ceilings. It has a max height of 62 inches, and a minimum height of 43 inches.
It can be used for bench pressing, rack pulls, squats, bent over rows, and even dips. The only thing the Yes4All rack doesn't have is a pull up bar! It offers a max weight capacity of 600 lbs, and is well balanced.
Sure, this may not be as durable as some of the other cages on this list but considering the price and height, this rack represents an amazing opportunity for low ceilings in home gyms.
Buying Guide – How To Choose The best Short Power Rack?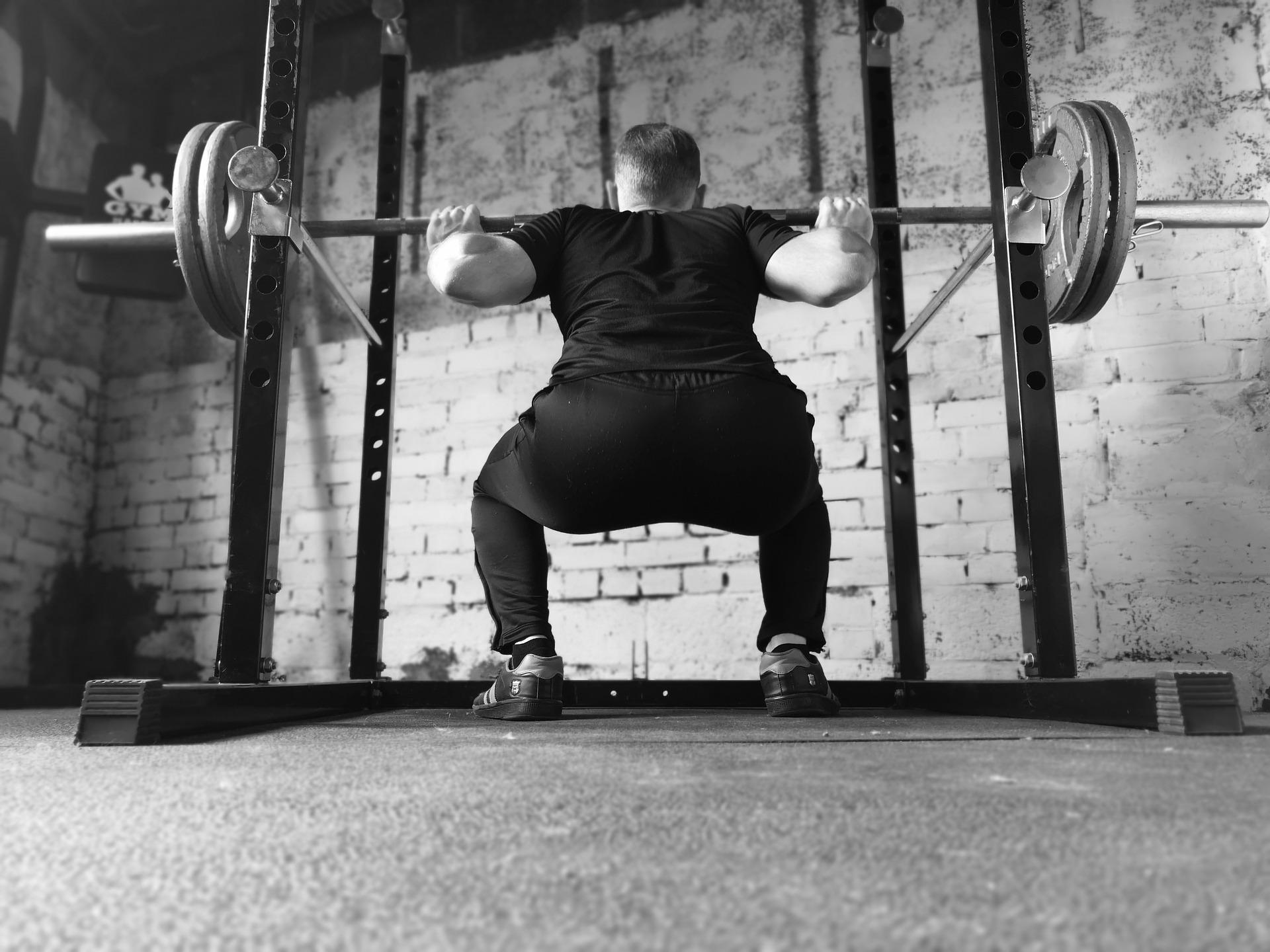 What are Short Power Racks?
As the name suggests, short power racks are shortened versions of full-size power racks. They are designed to be lower priced, take up less space, and be easier to transport.
A short power rack is adjustable, versatile, and provided you pick a good quality product it is stable and durable. They allow you to perform all of the exercises that a regular power rack will, but some exercises may require some creativity on your part.
A half rack (other name) is ideal for beginners, and for intermediate female lifters. This is because they can hold a decent amount of weight, but not very heavy weights.
Experienced female lifters and intermediate/experienced male lifters may find that a half rack is insufficient if they want to squat or bench heavy.
Short Power Racks vs Regular Power Racks
If you take money and space out of the equation, a half rack has no real advantage over a regular power rack. There are no hidden benefits, half racks just happen to cost less, represent excellent value for money, and fit into smaller spaces.
They are easier to set up, store, and transport. But if you have the space and the budget for a full power rack, then that is the best option without question.
Short Power Rack vs Squat Rack
Squat racks and power racks/half racks are often confused, which is understandable because they are all incredibly similar.
A squat rack is a fixed-rack that is primarily used for squatting. It is unlikely to have any attachments, and it is rarely adjustable. There are fixed settings for placing your barbell.
Squat racks present no real benefit over power racks, though they often feel more secure when standing next to one. They often cost the same, and therefore represent poor value for money.
If you have the space for a squat stand then you certainly have space for a power rack! Are squat racks better than half racks? Yes and no.
They are more stable and are able to hold more weight, but they are not adjustable and take up a lot more space. The most common reason for purchasing a half rack instead of a power rack is a lack of space or a low ceiling room.
In ten years, it is doubtful that squat racks will still be popular. Power racks have almost completely replaced them in home gyms.
Get a half rack if you have no space, or a full rack if you are blessed with a lot of space. Get a squat rack if you own a commercial gym.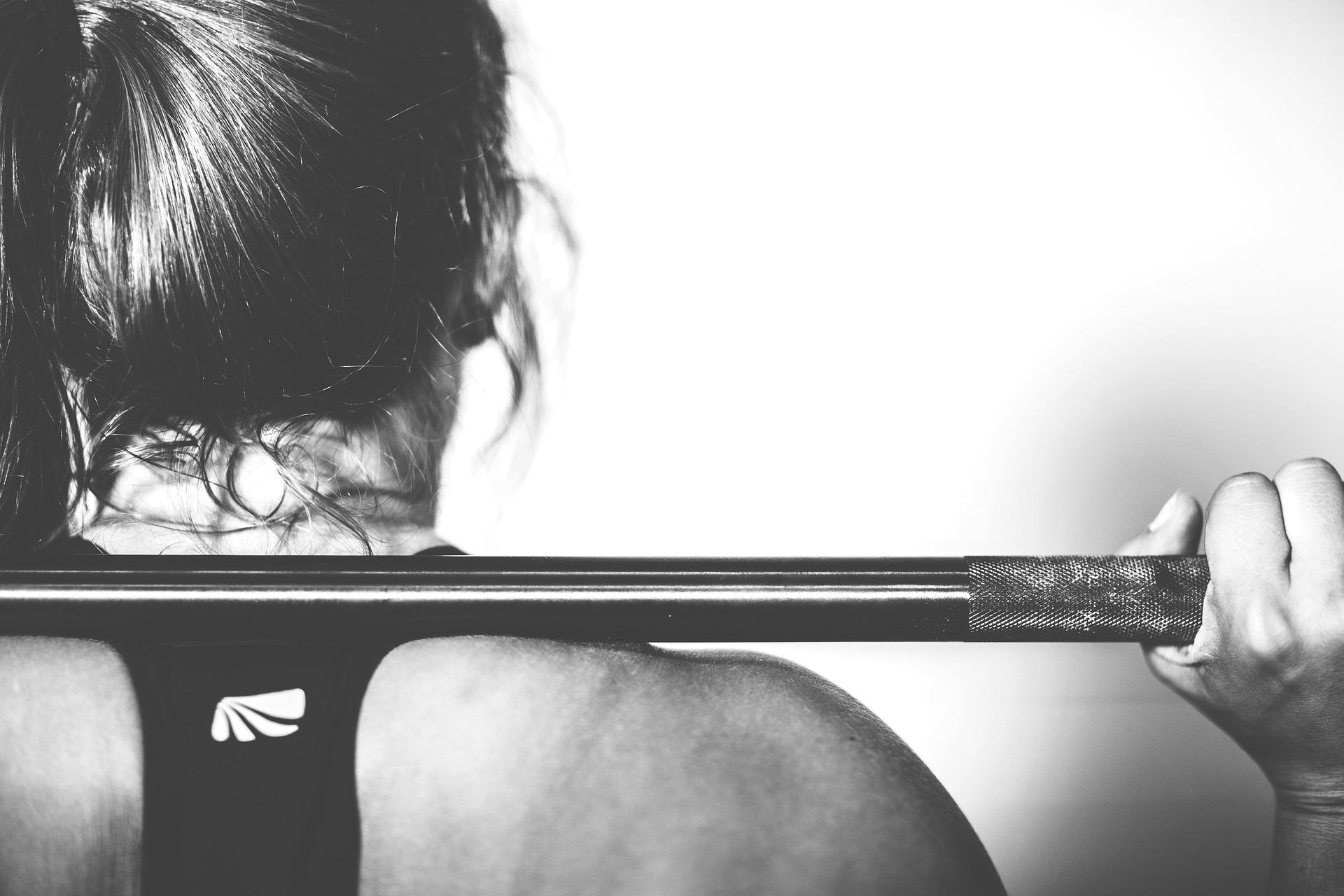 Benefits of Short Power Racks
Short racks are fantastic products, with a number of benefits. Here are six of the best:
Benefit #1 Value for money
A half power rack is just as effective as a regular sized power rack for most exercises, particularly if you are new to exercising. But a half power rack is often much lower priced. This makes it excellent value for money.
Benefit #2 Perfect for rooms with a low ceiling
If you have a room with a low ceiling then a full-sized power rack is going to be too large for you. A half power rack is an ideal alternative as it is quite a bit lower in height.
Benefit #3 Versatile
If you purchase a chest press machine, then you can expect to be able to perform one exercise with perhaps two variations.
If you purchase a half power rack then you can expect to perform 20+ exercises and hundreds of variations. Half power racks are incredibly versatile, providing all the exercises that a squat rack can offer and several more.
Benefit #4 Ideal for beginners
Unless you have been training for several years, you won't be able to get full use out of a full sized power rack. A half power rack or squat rack is more than enough until you start lifting heavy weights.
Benefit #5 Storage
The truth is that half racks take up a lot less space if you need to store them away. This makes cleaning your home gym a lot easier, or putting them in storage while you have your home gym refurnished.
Benefit #6 Transportation
As with storage, the lighter weight, shorter height, and smaller design of a half rack (or small squat rack for that matter) makes it a lot easier to transport them. Whether this is moving from room to room, or when moving house.
Downsides to Short Power Racks
While the benefits clearly outweigh the downsides, half racks are by no means perfect. Here are four downsides that you should consider before purchasing one:
Downside #1 Weight Capacity
Smaller, lower-priced short racks are clearly going to have a lower weight capacity than their bigger and more expensive rivals.
That does not mean that they have a poor weight capacity, just that more advanced lifters may have to double-check the maximum weight capacity before setting up their barbells.
Downside #2 Stability
Smaller and lighter racks are going to be less stable than larger and more expensively made racks. This is not always the case, but it is certainly something to think about.
Downside #3 Height
The average short power rack is around 72-85 inches, anything taller would qualify as a regular power rack. This means that taller users may struggle to set themselves up for squats or similar exercises properly.
Downside #4 Durability
Again, this is dependent on the amount of money you spend and the quality of the materials. But as a general rule of thumb, smaller racks are going to be less durable than well made full sized racks that cost more. They may last decades, but may not be able to survive the same levels of wear and tear.
What to Look for When Purchasing a Short Power Rack
You wouldn't purchase a car without a test drive, so why would you purchase a power rack without checking the user specs and reviews? Here are some things to look out for before purchasing a short power rack.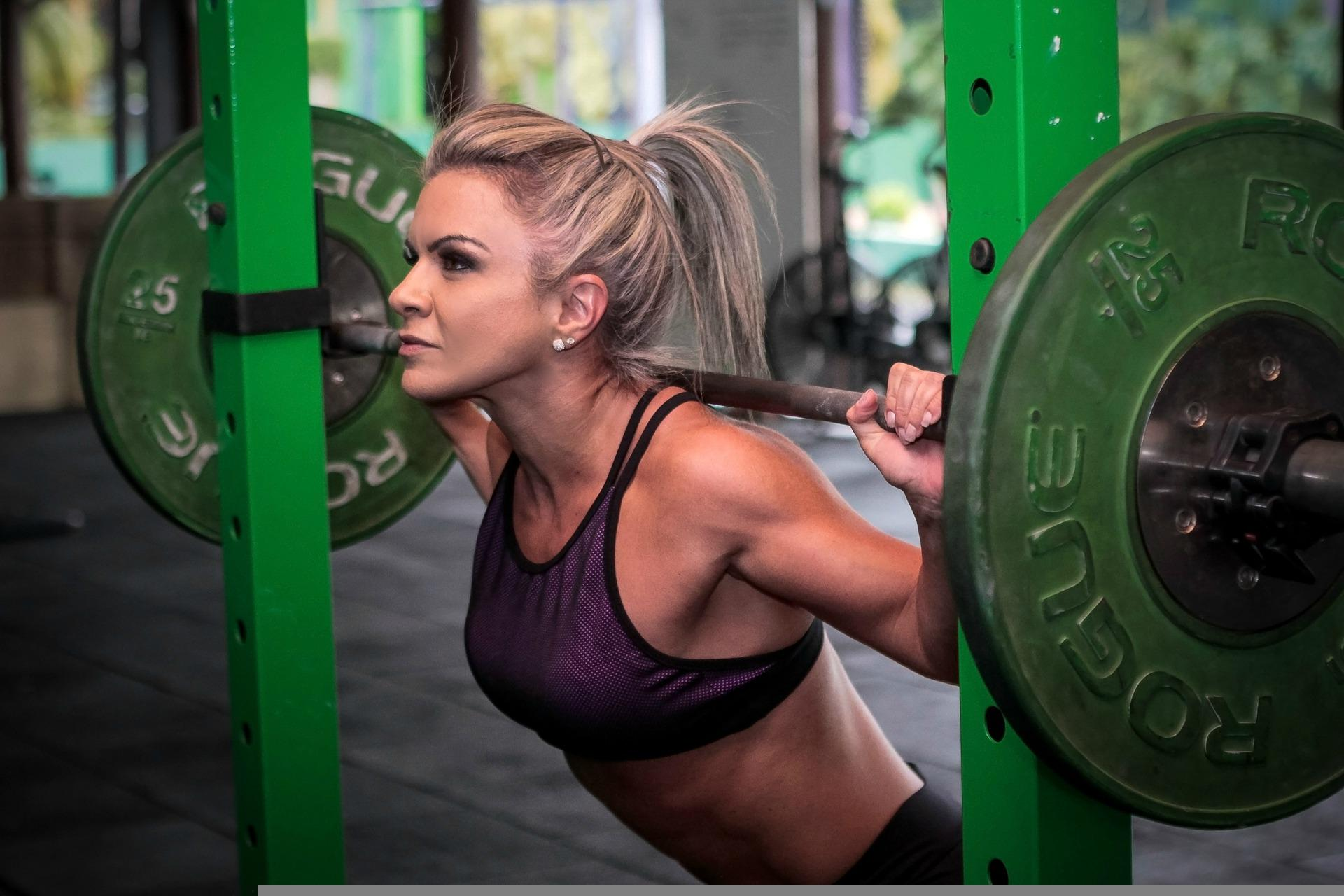 Maximum weight capacity
How much weight your rack can hold is crucial, there is nothing worse than not being able to squat properly because the rack you bought can't support it!
For a lot of new lifters, this probably won't seem like a problem. But if you use it consistently for ten years then it may eventually become a big deal.
Remember, the maximum weight capacity is a good indicator of the durability and stability of the equipment. Squat racks or short racks with a low max weight may not be that well made.
Safety bars
Safety bars (also known as safety spotter arms) keep you safe during a lift. They can catch the bar before it falls on you, or allow you to rest the bar if you are struggling.
Safety bars can also be used for certain exercises such as short range of motion bench presses, shrugs, or rack pulls.
Not only do you want strong, durable safety rack bars, but you also want ones that are fully adjustable. This is one area where most squat racks struggle as they tend to have fixed bar settings. A good rack will have adjustable safety bars that can withstand heavy forces.
Add ons
One of the best things about good power racks is that they often have add ons. A pull up bar setting, a T-bar row setting, dip bars etc. This is common with a full cage, but is not always common with shorter racks. Decide whether you really want or need them before choosing your rack.
Powder-coated
This might sound like an odd thing to worry about, but a powder coated rack is more durable and is less likely to get scratched, and can be used indoors or outdoors.
If you plan on using your rack indoors in your own personal gym then powder coating isn't that important. But if you are using it outdoors or in a public gym then this is a big deal.
Heavy duty steel construction
There are some things that you just don't mess around with. Large constructions that are keeping you safe from a falling barbell while bench pressing are things that you want to ensure are properly built.
J hooks
J hooks are used to adjust the height of your barbell. They are crucial to your safety and the effectiveness of your workout. Make sure that they are well constructed and easy to use. Badly designed j hooks will be the bane of your life!
What to Consider Before Purchasing a Short Power Rack
In the last section, we discussed things that you should look out for in your rack before purchasing. Now let's talk about what you should consider about the area you are planning to place them in.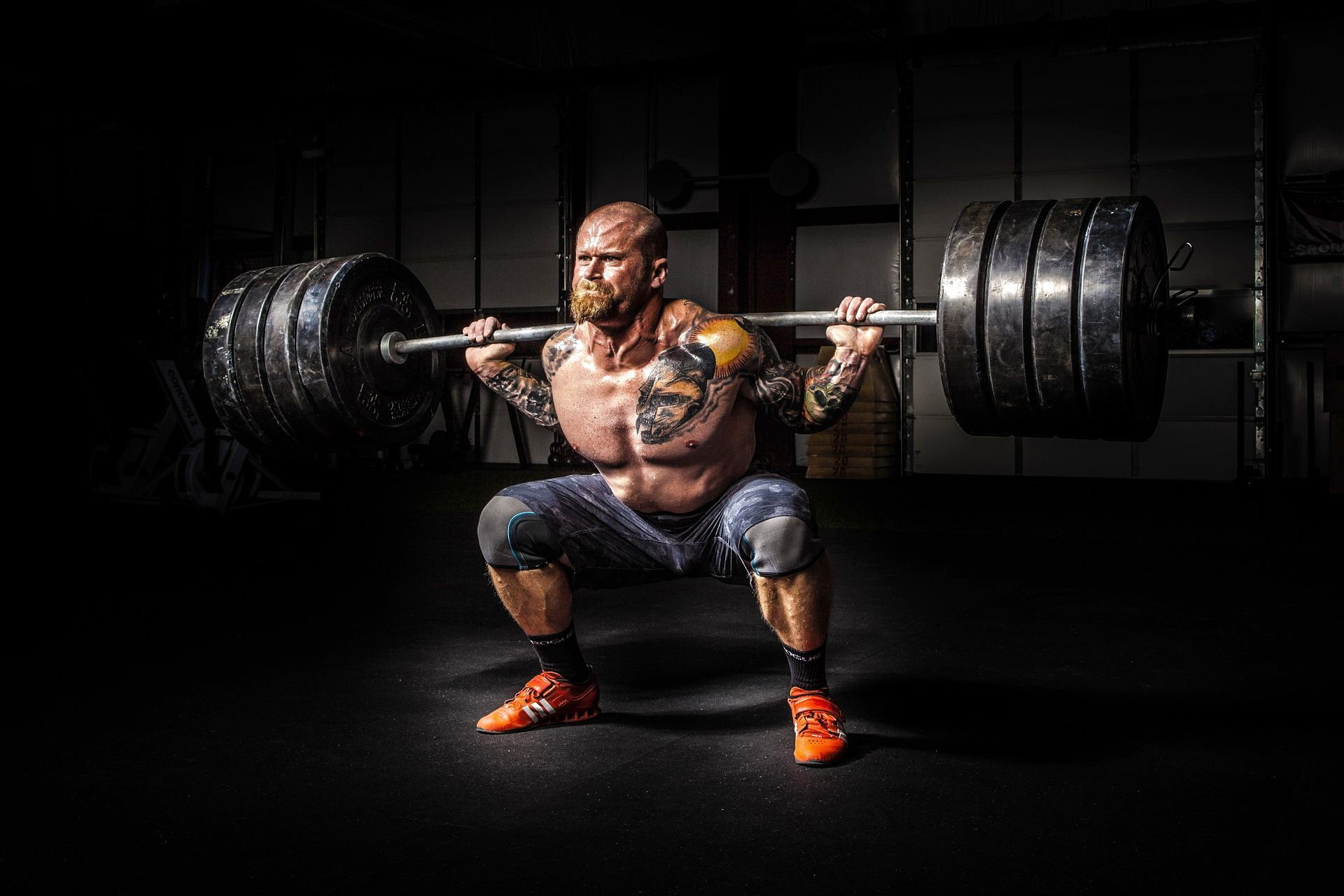 Ceiling Height
Low ceilings can ruin your home gym before you even start! Whereas high ceilings can allow you a full range of motion during exercises such as pull ups or standing shoulder press.
Many racks are around 8 or 9 feet tall, whereas smaller racks (which we are focusing on) can be around 7 feet tall.
Finding power racks for low ceilings or using a squat rack for low ceilings is very important as it allows you to train safely when space is at a premium.
Small spaces
Speaking of space, it's not just height that can be an issue. Narrow spaces or crowded rooms can be just as big of an issue.
Measure out the exact space that you require before making any purchasing decisions. Look at width as well as length. Also, don't forget …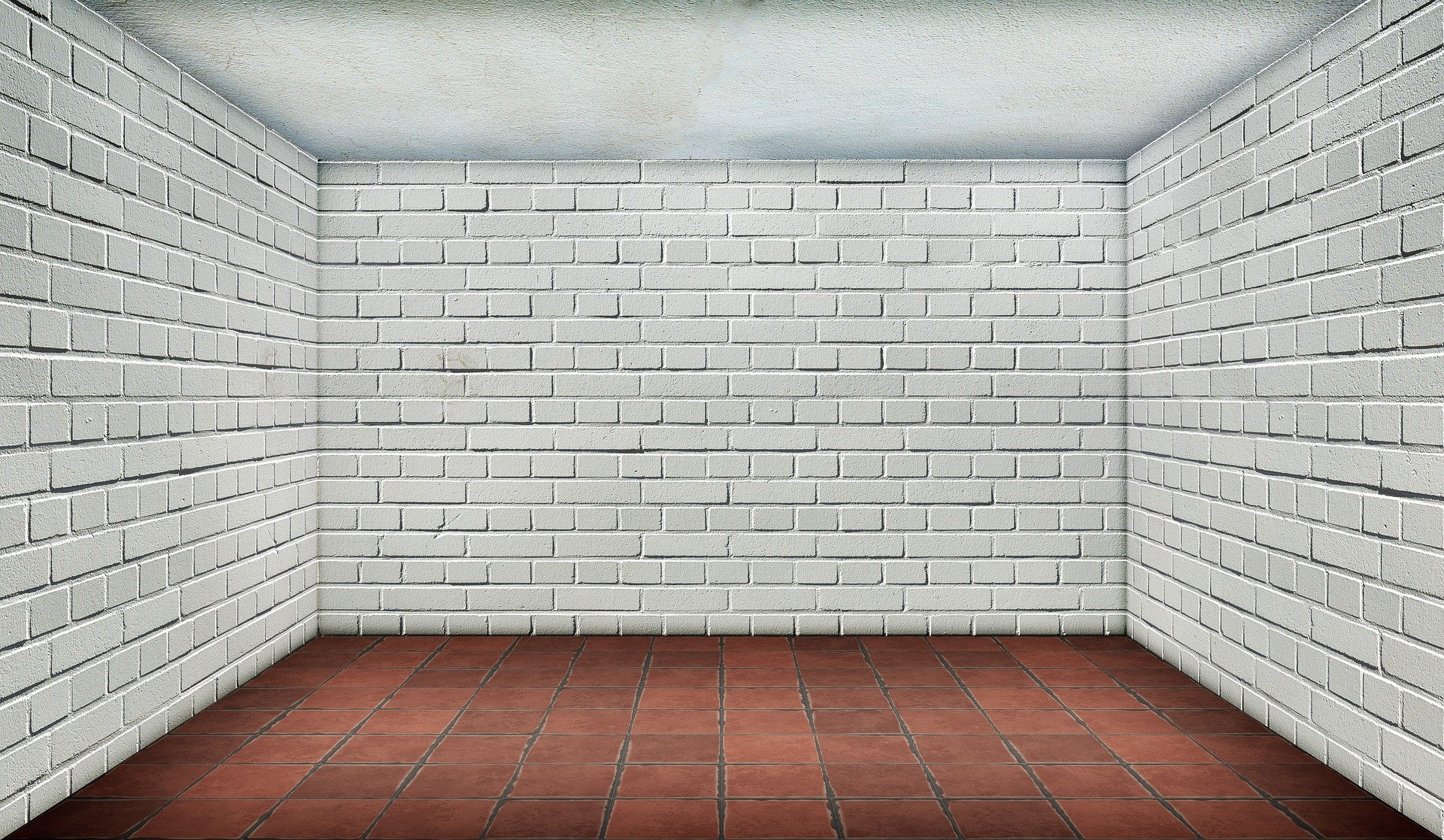 Barbell length
It is amazing how many people forget that barbells take up more width than the rack! A standard heavy duty barbell is a 7 foot piece of equipment. Keep this in mind when choosing a space to place your rack.
Are Power Racks Worth it?
If you want to build muscle in your home gym then power racks are a crucial piece of gym equipment. It is very difficult to properly train the quads, glutes, and hamstrings in the same way without one.
Of course, there are ways that you can do so, all you need for deadlifts is a bar and a lifting platform. You can use a squat rack instead of a power rack. But a power rack just gives you so many more options.
Surprisingly, power racks are really good value for money. Sure, they can be a bit of an investment at first. But consider how long they can last (at least ten years) and the value becomes obvious.
Buying high quality gym equipment and treating it well is crucial if you want good value for your investment.
Best Power Short Power Rack: Final Thoughts
It can be very hard to differentiate between a squat stand, a power cage, a half rack, and short power racks. They have a huge number of names. But they are all basically the same.
A short power rack for low ceilings is basically what most people want, and this list is full of them.
Just ensure that before making any decisions you measure the height of your ceiling, then check out how much space you have (including bar length). You also need to decide what it is you want and what you need. Do all that and you will be very happy with the results.